Making Golf Dreams Happen Since 1993
Titleist Velocity Double Digit Personalized Golf Balls
Typically, personalized product(s) will be sent directly from the manufacturer, separately from any other items on your order. Please allow 1 - 4 business weeks for delivery.
---
Product Details
Titleist Velocity Double Digit Personalized Golf Balls
White/Dozen - Double Digit Numbered
Powered For Distance
The Titleist Velocity golf ball delivers fast initial ball speed on all full swing shots for explosive distance while providing playable feel in the short game. The exclusive LSX core produces high initial ball speed for more power off the tee and shorter approach shots into the green. The advanced spherically tiled 328 tetrahedral dimple design delivers a more penetrating trajectory with a shallower angle of descent for even more roll. Titleist Velocity golf balls provide power, precision and playable feel.
Velocity Advanced Technology:
Dimple Design - Spherically-tiled 328 tetrahedral dimple design.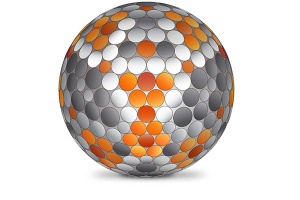 Cover System - Thinner NAZ2 cover formulation.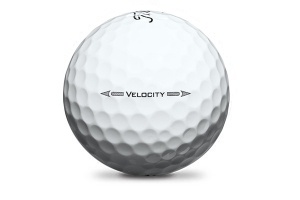 Core - Larger and faster LSX core technology.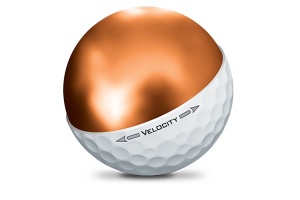 Features:
Explosive initial velocity for powerful distance
Low long game spin
Precise, consistent ball flight
Playable short game feel
*Titleist will print font in ONLY CAPS
- Personalization is available in black, red, blue, pink or green block letters with three lines , 17 characters per line maximum.

- Minimum purchase quantity: 1 dozen

- No returns or exchanges

- Manufacturers reserve the right to decline orders containing questionable language or trademark infringements.

- Once the order has been placed, we will send it directly to the manufacturer to create your custom order.

Once the order has been placed allow 8 to 10 business days (not including weekends and holidays) for the order to be personalized then allow for delivery time based upon the following:
UPS Ground - 3 to 5 business days
2nd Day - 2 business days
Next Day - 1 business day

Note: Business days do not include weekends or holidays (allow for 4-6 weeks during peak holiday seasons)
Recommended products
closeout
closeout
What's Trending

Now.
See what other customers are buying right now.
Click here to chat with one of our team
If you would like to login to your account, click here.
If you would like to see the status of your order without logging in, enter your order number and zip code below and click the Submit button